About Us
Introduction
Michael Shah foundation is working for the promotion and protection of human rights of underprivileged groups, particularly; children, women, with disabilities and religious minorities. Being a right based organization; MSF is engaged in advocacy and lobbying for the rights of marginalized groups.
Therefore, MSF raises voice for domestic legal framework, where laws and policies are not defined to deal with the issues relating to human rights of vulnerable groups, and makes advocacy efforts to engage with government for making necessary amendments in the public policies and laws leading to discrimination. The MSF also monitors the implementation of national and international laws protecting human rights. The main aims of the MSF include; promoting education on human rights, peace, democracy, gender, disability and labor issues among the people, mobilizing public opinion, influencing attitudes & traditional practices, preventing & resolving conflicts, collecting information and exchanging knowledge and experience with other likeminded organizations activated in the field of protecting, promoting and advocating the rights of marginalized groups.
Message of Love
Foundation may want, the way we love own family and fulfill their every desire and demand. Likewise, with these special People love and as far as possible to help them this is our message for across the world.
Donate Now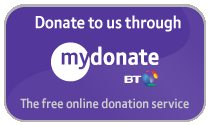 We can change the life of those who have no hope
Let there be joy, always joy in giving,
In serving those who cannot serve themselves.
There is no better gift one gets from living
Than Those sweet will that from the heart upwells.
Let there be pleasure in giving others pleasure,
Enjoyment in giving others joy,
Share happiness, beyond all one might measure,
In toiling in a loving God's employ.
So may we be the instruments of love,
The flesh of God's will working in the world,
Each a thread within the banner of
Redemption, to the winds of time unfurled.
Sacrifice is then no sacrifice,
Obligation then no obligation,
For what is gained has neither peer nor price,
There being none remotely in relation.
How might one find sanctity in service,
Each menial task a grateful act of prayer?
Perhaps if one believed that life was senseless
, Old folk were simply woe one wouldn't share.
Only love gives dignity to all,
Restoring faith in those who heed its call
Success Stories Software for Blind Gift for Blind Videos