Village education Program
Michael Shah Foundation is doing many services for the welfare of the humanity. MSF Foundation has provided school in villages for the deserving children. And provides their services in that area where city government was not paying any attention in this area.
MSF Foundation visited there and always makes a change in that area. Many peoples who want to provide education to their children but cannot do it because of their financial problems. MSF Foundation gives the light to their hopes. And now that villages where the government is not paying any attention MSF Foundation provide their services there. More, MSF Foundation has started woman awareness program and health programs in that village.
Donate Now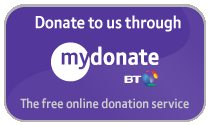 We can change the life of those who have no hope
Let there be joy, always joy in giving,
In serving those who cannot serve themselves.
There is no better gift one gets from living
Than Those sweet will that from the heart upwells.
Let there be pleasure in giving others pleasure,
Enjoyment in giving others joy,
Share happiness, beyond all one might measure,
In toiling in a loving God's employ.
So may we be the instruments of love,
The flesh of God's will working in the world,
Each a thread within the banner of
Redemption, to the winds of time unfurled.
Sacrifice is then no sacrifice,
Obligation then no obligation,
For what is gained has neither peer nor price,
There being none remotely in relation.
How might one find sanctity in service,
Each menial task a grateful act of prayer?
Perhaps if one believed that life was senseless
, Old folk were simply woe one wouldn't share.
Only love gives dignity to all,
Restoring faith in those who heed its call
Success Stories Software for Blind Gift for Blind Videos