Special People Program
Special People Program
✴ Education program
✴ Treating Disabilities
✴ Free Pick and Drop
✴ Self-Care and daily livelihood skills
✴ Create a climate of opportunity for disable children at home, school, and society
✴ To promote Inclusive Education by course of regular and special school teachers about special needs and inclusive education so that more and more special children are given education
along with their peers in their own environment
✴ To strive & enable Disabled Persons to be useful & self-sufficient & to develop effective
cooperation & understanding between the Disabled & Normal Persons.
✴ To cooperate & coordinate with the Local, National, International agencies working for the
welfare of the Disabled Persons.
We cannot change the world, but we can change someone's world with your help and support in the arrangement of the necessary equipment assistance for the Disabled Persons by the import or local production. Every penny you raise for us or donate to us will be used to directly improve a young life in a very real way. By changing a child's life now, you'll open up their world so they can look forward to a better, brighter future. Your money will help us to provide life-changing items and support.

Donate Now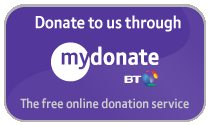 We can change the life of those who have no hope
Let there be joy, always joy in giving,
In serving those who cannot serve themselves.
There is no better gift one gets from living
Than Those sweet will that from the heart upwells.
Let there be pleasure in giving others pleasure,
Enjoyment in giving others joy,
Share happiness, beyond all one might measure,
In toiling in a loving God's employ.
So may we be the instruments of love,
The flesh of God's will working in the world,
Each a thread within the banner of
Redemption, to the winds of time unfurled.
Sacrifice is then no sacrifice,
Obligation then no obligation,
For what is gained has neither peer nor price,
There being none remotely in relation.
How might one find sanctity in service,
Each menial task a grateful act of prayer?
Perhaps if one believed that life was senseless
, Old folk were simply woe one wouldn't share.
Only love gives dignity to all,
Restoring faith in those who heed its call
Success Stories Software for Blind Gift for Blind Videos