Sweet Home
Orphanage Program
✴ Education program
✴ Health Program
✴ Michael Shah Adoption Service
✴ To raise orphan, abandoned, poor children in the house for their schooling, food and protection.
✴ To heal them if they are suffering from any diseases.
✴ To hand over the children to their mothers, who stayed in prison, when their mothers are released
✴ To enable them to generate an education from Play Group to Professional by providing them with the basic educational needs in the area of academic and Professional
✴ To enable them to acquire proper social services; and get them totally free from any abuses; and be equal to the privileged peer groups in the physical, emotional, societal, and mental.
Donate Now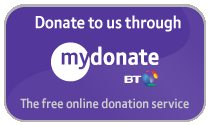 We can change the life of those who have no hope
Let there be joy, always joy in giving,
In serving those who cannot serve themselves.
There is no better gift one gets from living
Than Those sweet will that from the heart upwells.
Let there be pleasure in giving others pleasure,
Enjoyment in giving others joy,
Share happiness, beyond all one might measure,
In toiling in a loving God's employ.
So may we be the instruments of love,
The flesh of God's will working in the world,
Each a thread within the banner of
Redemption, to the winds of time unfurled.
Sacrifice is then no sacrifice,
Obligation then no obligation,
For what is gained has neither peer nor price,
There being none remotely in relation.
How might one find sanctity in service,
Each menial task a grateful act of prayer?
Perhaps if one believed that life was senseless
, Old folk were simply woe one wouldn't share.
Only love gives dignity to all,
Restoring faith in those who heed its call
Success Stories Software for Blind Gift for Blind Videos