Future of Begging Children
Future of Begging Children
The routine of street children in Pakistan is estimated to be between 1.2 million and 1.5 million, intending that the state holds one of the world's largest street child populations Although, this number remains anecdotal since it was cited over ten years ago.There has been no headcount or a mapping study of street children in Pakistan except a couple of large metropolitan urban centers.These deeds were also geographically and scope-wise limited.These works show that the numbers may be much higher today After increasing the poverty, people's displacement after the natural calamities and war on terrorism in Pakistan. Michael Shah Foundation took steps to make our Country Beggar free since 2011 MSF successfully performed many operations for Rescue street children who are professionally in this Business Bagging and shifted them to rehabilitation centers of the MSFFaisalabad District. Today in Faisalabad District near about 2000 children are on the street.
Earnings per day and per year
PKRS
US DOLLAR
Average child earns Per day
20000 childrens earn Per day
Per year
300 to 500
2000 X 300(minimum)= 600000
2000 X 300 X 365 = 219000000
$3 to $5
$ 6000
$ 2190000
What we do for street children?
✔ To rescue and resettle begging children.
✔ First priority will be devoted to family reunions and last option for Institutional care.
✔ And refer them to a government school near their home
✔ To rescue and rehabilitateaddictsand hard behavior street children through de-addiction and behavioral modification Institutional.
Donate Now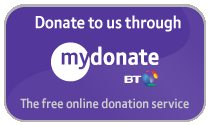 We can change the life of those who have no hope
Let there be joy, always joy in giving,
In serving those who cannot serve themselves.
There is no better gift one gets from living
Than Those sweet will that from the heart upwells.
Let there be pleasure in giving others pleasure,
Enjoyment in giving others joy,
Share happiness, beyond all one might measure,
In toiling in a loving God's employ.
So may we be the instruments of love,
The flesh of God's will working in the world,
Each a thread within the banner of
Redemption, to the winds of time unfurled.
Sacrifice is then no sacrifice,
Obligation then no obligation,
For what is gained has neither peer nor price,
There being none remotely in relation.
How might one find sanctity in service,
Each menial task a grateful act of prayer?
Perhaps if one believed that life was senseless
, Old folk were simply woe one wouldn't share.
Only love gives dignity to all,
Restoring faith in those who heed its call
Success Stories Software for Blind Gift for Blind Videos