What You Can Do
Become a member
Michael Shah Foundation warmly welcome new members. Together we are a powerful voice for the community and trying to Provide Platform where they can rise above their miserable condition
WHY JOIN Michael Shah Foundation?
When you join Michael Shah Foundation, you join one of the strongest and enthusiastic network for community capital building. We have excellent and unique working relationship with our community. Our membership covers almost every country. Michael Shah Foundation members have influenced majority in Past Few years. Working together, we can achieve so much more for the community and give them a better future for their Children's and for the country.

Join our Working Groups and have a real impact in different areas such as:
✔ Inclusive education program for Children
✔ Bonded labor
✔ Future of Begging Children
✔ Human rights Program
✔ Village Education
✔ Prisoner Care
✔ Special Education
✔ Sweet Home
✔ Helping Hands
HOW DO YOU BECOME A MEMBER?
Download our membership form (click here) To apply, simply fill out the application form and send it (along with the necessary supporting documentation)
info@michaelshahfoundation.org

We Provide:
✔ Thorough monitoring and evaluation of projects to highlight how your support is making a difference.
✔ Regular reports on the progress of a project and our work in general.
✔ Opportunities to meet and talk with project staff.
✔Acknowledgments in our annual review and  accounts .
If you are a trustee or have links with a trust , foundation or funding body and would like to make a real difference in the eradication miserable condition around the world, please contact at info@michaelshahfoundation.org.
We are Registered Under Societies Act, XXI of 1860
Donate Now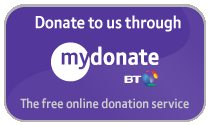 We can change the life of those who have no hope
Let there be joy, always joy in giving,
In serving those who cannot serve themselves.
There is no better gift one gets from living
Than Those sweet will that from the heart upwells.
Let there be pleasure in giving others pleasure,
Enjoyment in giving others joy,
Share happiness, beyond all one might measure,
In toiling in a loving God's employ.
So may we be the instruments of love,
The flesh of God's will working in the world,
Each a thread within the banner of
Redemption, to the winds of time unfurled.
Sacrifice is then no sacrifice,
Obligation then no obligation,
For what is gained has neither peer nor price,
There being none remotely in relation.
How might one find sanctity in service,
Each menial task a grateful act of prayer?
Perhaps if one believed that life was senseless
, Old folk were simply woe one wouldn't share.
Only love gives dignity to all,
Restoring faith in those who heed its call
Success Stories Software for Blind Gift for Blind Videos